Vehikill.io - Demolition Derby
It's free to play, free to embed to your own website, it's totally free always. Have fun playing our game and remember to share it with your friends.

Free to Play

Our game is browser based so you can play it for free on all devices. No installation required.

Multiplayer

One online game can accommodate 16 players simultaneously

Review our game

We hope you like and review our game.

Find a bug?

Did you find a bug in the game? Let us know.
Want to embed Vehikill.io on your site?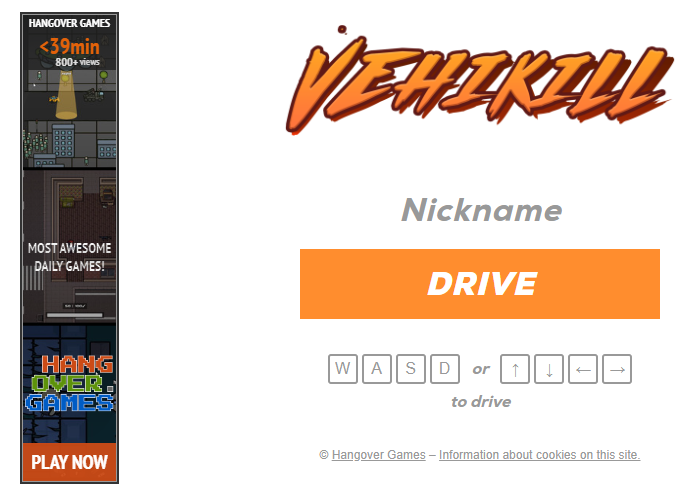 You can embed our game Vehikill to your website using this code:
<iframe src="https://play.vehikill.io" width="700" height="400" scrolling="none" frameborder="0" marginwidth="0" marginheight="0" hspace="0" vspace="0" webkitallowfullscreen="true" mozallowfullscreen="true" msallowfullscreen="true" allowfullscreen="true" allow="fullscreen" ></iframe>
Remember: Edit WIDTH and HEIGHT values to fit perfect for your website
You can also use our game logo (found here: https://www.vehikill.io/images/logo.png) insert it with this code:
<a href="https://www.vehikill.io/"><img src="https://www.vehikill.io/images/logo.png" alt="Vehikill.io"></a>